Courses Offered
Facilities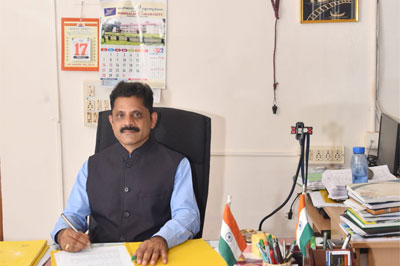 Warm greetings to all those who view our website.
Pompei College is at the service of the youth of the locality since 1981. I salute Late Rev. Fr Bernard L. D'Souza, the founder of the college and a great visionary, whose farsightedness of facilitating a career and a decent livelihood to the youth of the locality through the UG courses like B.A. and B.Com. has yielded fruit. Thousands have passed out of this College and have made a flourishing career by the grace of God.
The College is now offering a bachelor's degree in management (BBM) and a master's degree in commerce (M.Com.), besides the conventional courses like B.A and B.Com.
Presently, 683 students are pursuing their UG and PG studies in this College. Keeping in mind the employability of the youth who pass out of college, a number of add on courses such as certificate courses in computer skills, beautician skills, accountancy, spoken English and coaching to appear for IBPS Examination are offered to students so that they are able to find a suitable and gainful employment.
The College provides the students ample opportunities for their integrated personality development through various cells and associations. The Parent Teacher Association and the Alumni Association are supportive in all our activities and the developmental projects of the College. We are grateful to them.
The College management takes keen interest in providing the facilities both for the staff and students. The UGC, of course, is supporting significantly to upgrade our infrastructure so that we can impart quality education.
Many of our faculty are involved in research, assisted by the UGC. Also the departments undertake tiny research projects involving students, just to create research culture and to give research bent to students.
Students are encouraged to apply for various kinds of scholarships and they are also guided to choose appropriate courses after their graduation. We have a good number of poor students, and many of them commute long distances to reach the College. Such students find it difficult to bring lunch box and to help such students the college has initiated a midday meal scheme. This scheme is operating with the assistance of many donors and thanks to Mr. Anil Shetty, Elinje for instituting a fund in favour of this scheme. Thanks to all contributors to this scheme.
Women students from far can take admission to our programmes and we take care of such students by accommodating them in our college ladies' hostel.
True to its vision, the College strives hard to train its students by providing them a good moral and value education in order to form them into wholly integrated persons.
The College remains indebted to your kind support.
Principal: K Jagadish Holla, M.Com.